Highlights:
Gold and base metal zones are modelled to a vertical depth of 300 metres, 300 metres down dip and 500 metres along strike.  

Mineralized intervals at the limit of the model result in the Genex Zone being open in all directions. 

Phase 1 of the 3,000m drill program underway will focus on infill and extensions around the historical Genex Mine. 

The 3D model supports the potential to delineate a polymetallic open-pitable resource while targeting a near-surface multi-lense volcanogenic sulphide source and gold enrichment trends.  
Timmins, Ontario – TheNewswire – Melkior Resources Inc. ("Melkior" or the "Company") (TSXV:MKR) (OTC:MKRIF) is pleased to announce the completion of the first 3D model of gold-base metal mineralization historically drilled at the Genex Project. Genex hosts gold-rich volcanogenic polymetallic mineralization, with comparable targets primarily located in the Rouyn-Noranda area.  
The model concludes the compilation of historical assays from different sources, some from the public domain and other supplied by International Explorers and Prospectors, "IEP". Melkior completed the essential data organization and integration steps before going ahead with a first drill program. Based on this compilation, the Company completed a first preliminary geological interpretation for drill planning. Strong targets support a first drill phase of 3,000 metres currently underway. Drilling commenced in early October, with approximately 1,500 metres completed to date, and first batches of samples have been delivered to the lab.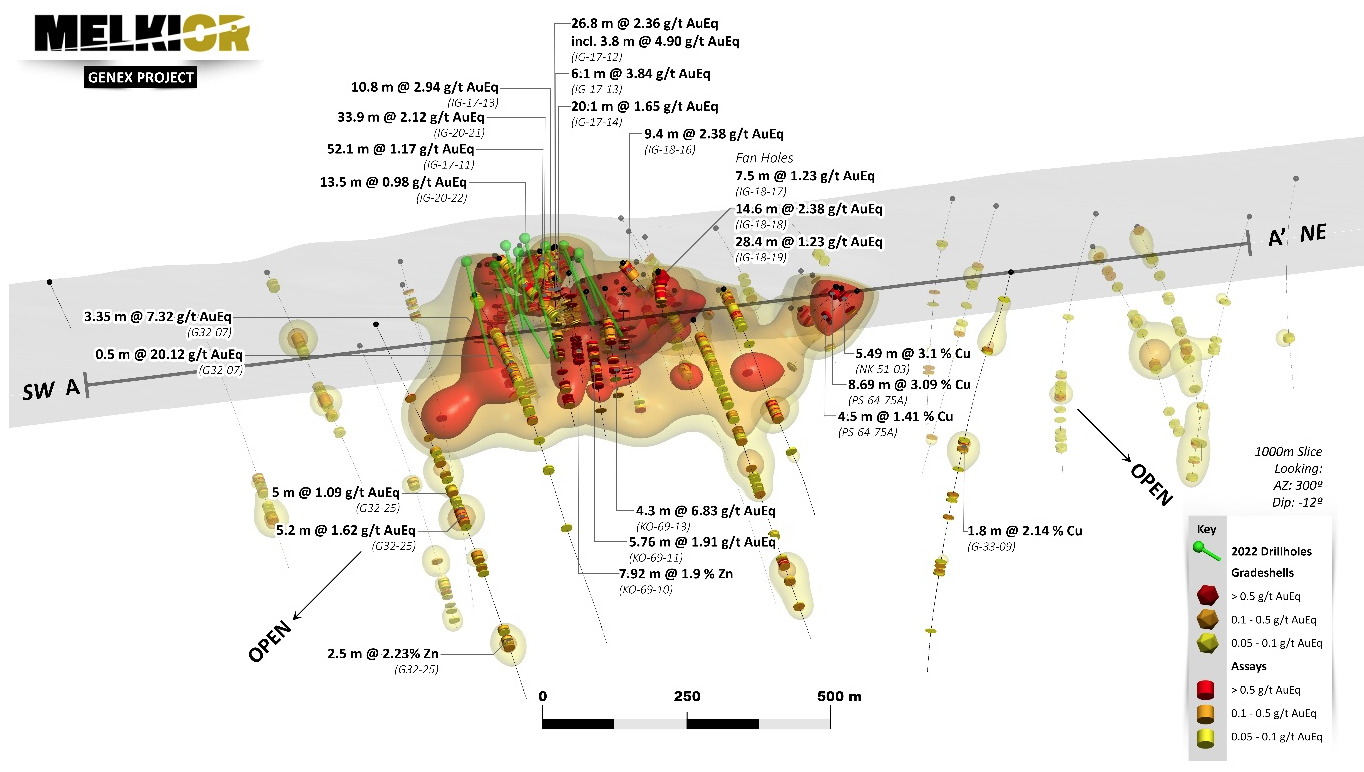 Figure 1: Angled long view looking NW ("AA")
Phase 1 of Drill Program:
Phase 1 includes 14 holes over approximately 1,800 metres of drilling. These holes are designed to infill areas within the historical Genex Mine and test extension targets focusing on the area south of the historical zones. This southern limit drilling will target extending historical results such as 1.96 g/t Au Eq over 39.0 metres (0.20 g/t Au, 1.17% Cu & 0.14% Zn) from hole IG-17-09 and 2.36 g/t Au Eq over 26.8 metres (1.27 g/t Au, 0.18% Cu, 1.34% Zn & 4.7 g/t Ag) from hole IG-17-12.
Figure 2: 3D Plan view of the Genex Gold-Copper system. Leapfrog software grade shells using inverse distance interpolation of a gold equivalent grade for gold + copper + zinc + silver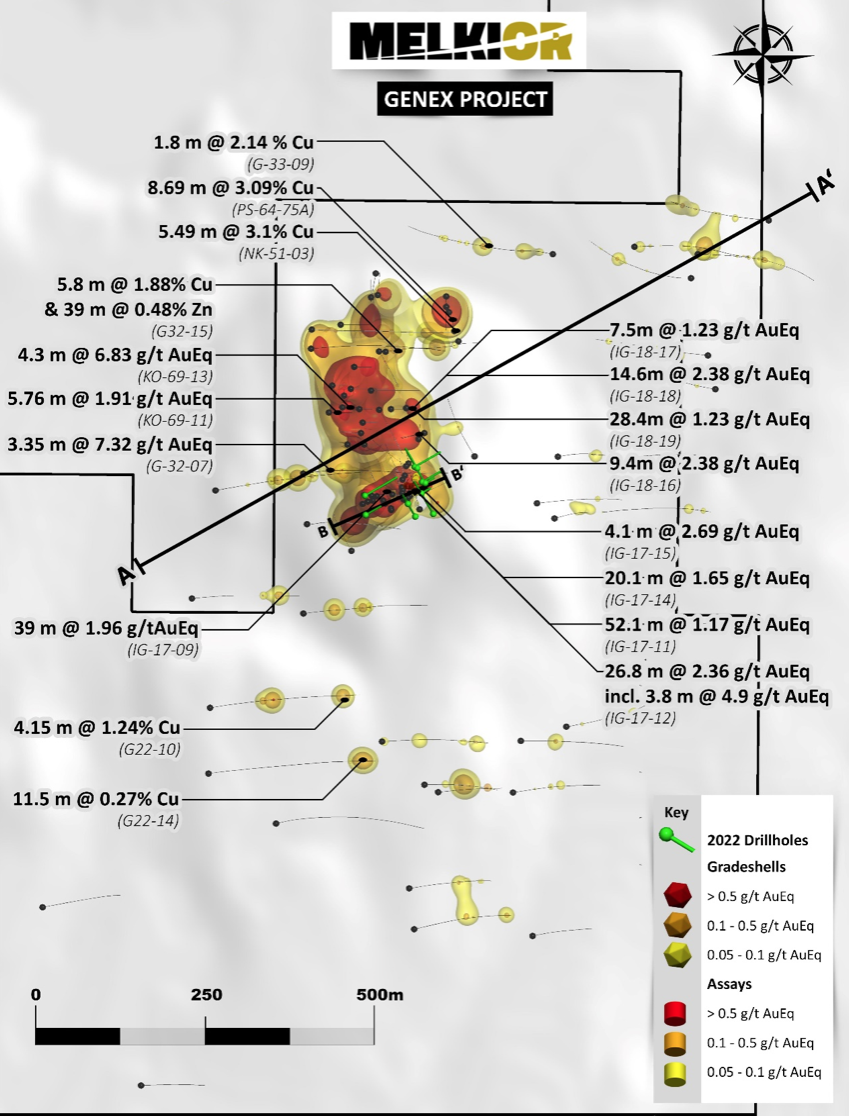 Figure 3: Phase 1 drilling angled long view looking NW ("BB")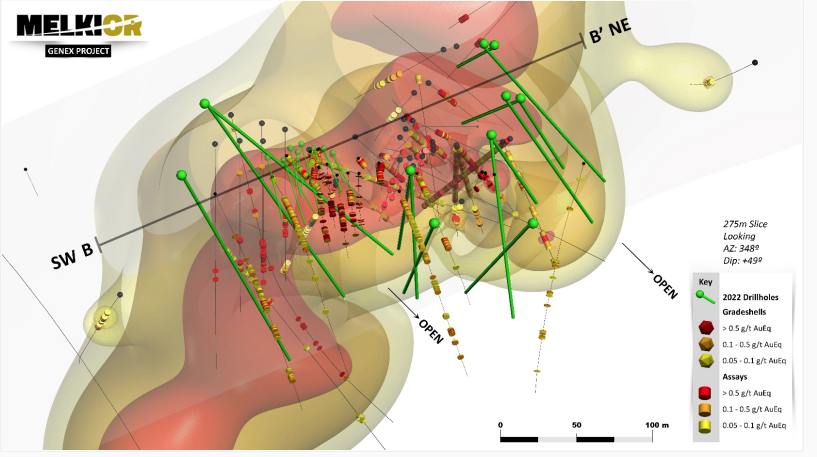 3D Model Details:
Melkior has assumed the supplied drilling information represents the Project's integral historical database, with approximately 330 holes collared on the Property for a total of approximately 69,000 metres. Of this historical drill data, 150 holes representing about 50,000 metres have assay data recorded. The total assay length is 8,109 metres.  

The spacing between holes is variable, ranging between 20 to 200 metres. 

During the data integration exercise, key geological features such as lithological contacts, alteration, fracturing and brecciation were coded from drill journals and integrated into the database. 

The 3D model is the first tool to capture the spatial distribution of gold, copper, zinc and silver assays. This pre-drilling exercise was built around the calculation of gold equivalent factor weighting the grade of each metal in accordance with fixed metal prices (see details below).  

The model shows three main mineralized clusters over approximately 500 metres along a north-south trend. Mineralization is connected to a vertical depth of 300 metres, limited by historical drill coverage. According to the geological model, the maximum down dip extension of the drilled mineralized stratigraphy is also about 300 metres (see Figure 1). 

Gold equivalent grades are based on the following metal prices: gold US$1,600 per oz, zinc US$1.35/lb, copper US$3.35/lb, and silver US$18.0 per oz. Metal recoveries of 100% are applied in the gold equivalent calculation. Gold Equivalent values (AuEq) were calculated using the formula AuEq = (($1600 x Au g/t ÷ 31.104) + ($18.0 x Ag g/t ÷ 31.104) + ($3.35 x % Cu ÷100 x 2204.63) +($1.35 x % Zn ÷100 x 2204.63)) ÷ $1600 x 31.104 
Qualified Person
All technical information in this press release has been reviewed and approved by Peter Caldbick, P.Geo. Mr. Caldbick is a consultant for Melkior and a Qualified Person for the purposes of National Instrument 43-101.
About Melkior Resources
Melkior Resources is an exploration stage resource company in world-class mining jurisdictions with a strong partner. Melkior's flagship Carscallen Project is being advanced by Kirkland Lake Gold (Now Agnico Eagle Mines) through a $110M option/joint venture agreement. Melkior under 100% ownership, is focused on advancing it's Genex, Val D'Or, White Lake and Maseres Projects. Agnico Eagle Mines currently owns approximately 6% of the Company.
ON BEHALF OF THE BOARD
Jonathon Deluce, CEO