Melkior's management team and directors are vastly experienced in mineral exploration, project development and financing, and together have poised Melkior for significant success in gold and base metal discoveries in Ontario and Quebec.
"A leader is one who knows the way, goes the way, and shows the way." —John Maxwell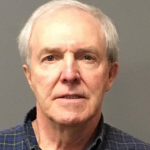 Jim Deluce, Chief Executive Officer and Director
Mr. Deluce obtained his Industrial Engineer from the University of Toronto. He has 40 years extensive experience in leadership roles, including both business ownership and business management.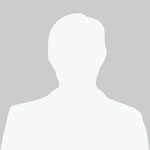 Joseph Meagher, Chief Financial Officer
Mr. Meagher is a Director at Triumvirate Consulting Corp., a financial consulting firm, where he specializes in accounting and financial reporting. Mr. Meagher currently serves as the Chief Financial Officer and a Director for several publicly listed companies. Prior to joining Triumvirate, Mr. Meagher worked at Smythe Ratcliffe LLP as a manager focusing on publicly listed and private company audits, as well as staff training and development. He was a member of Smythe Ratcliffe's IFRS conversion team as well as a technical reviewer for complex accounting topics. Mr. Meagher holds a CPA, CA designation and a Bachelor of Commerce from the University of British Columbia.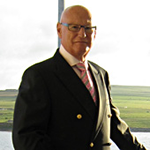 Norman Farrell , B.Sc. COM, Director
Founder and first president of Melkior Resources Inc, then Messeguay Mines Inc, from 1987 to 1993 he sat on the board of numerous junior mining companies both as director and officer. From 1993 he was president of Forexport Inc, a wholly owned subsidiary of Le Groupe Forex Inc, a public company and one of Canada`s leading Oriented Strand Board(OSB) manufacturer, taken over in 1999 by the multinational forest industry company Louisiana Pacific Corp. Since 2001 he has been active in consulting works mainly in the forest industry.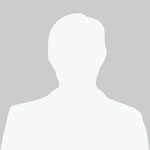 Bruce Deluce is a graduate electrical engineer, a professional pilot and a businessman in Canada and internationally. Being from Northern Ontario and operating regional aircraft in the north he has had extensive contact with First Nations, mining and exploration operations, forestry and fishing. Mr. Deluce's senior aviation industry involvement have included Director South African Express Airlines Pty Ltd and Director Air Ontario Limited, a majority owned subsidiary of Air Canada.
Mr Deluce was Vice President of a company engaged in the procurement and trading of cassiterite (tin) concentrate furnished to smelters in South Asia and China.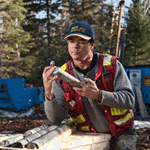 Wade Kornik, BSc. Hons., P. Geo., Exploration Manager, Director

Graduated with Bachelor of Science Degree in Geology and Chemistry from Carleton University in 1986, registered Professional Geologist in Ontario.
Wade Kornik has worked in a wide variety of roles over his geological career in both underground and in surface exploration over the last thirty years. His widely-varied experience encompasses the full breadth of the exploration cycle from drilling assistant, claim staking, prospecting, geophysical operator, soil sampling, mapping, data analysis, GIS systems, database and software development, exploration target generation, drill program development implementation. His depth of experience also includes environmental, hydrogeological assessments and groundwater modeling. The breadth of experience spans the width of Canada and more recently includes the Dominican Republic. While focused on gold exploration career experience has included a variety of deposit types in a variety of geological settings. Wade brings to Melkior a strong personal vision and desire to maximize the exploration potential of any project that is undertaken. Wades dedication and experience through Canada, Northern Ontario and specifically Timmins is an invaluable asset to Melkior. Wade Kornik will provide guidance and leadership to the Melkior Exploration Team.